Escape from the heat of summer days in the capital, PuLuong Retreat gives you the absolute feeling of relaxation in the mountains, in a cool space without being too crowded.
Puluong Retreat: a beautiful resort in the mountains of Thanh Hoa
PuLuong Retreat is located in Pu Luong National Reserve, Ban Don, Thanh Lam commune, Ba Thuoc district, Thanh Hoa. This eco-resort is a hot spot, but the youth of the North have been buzzing lately.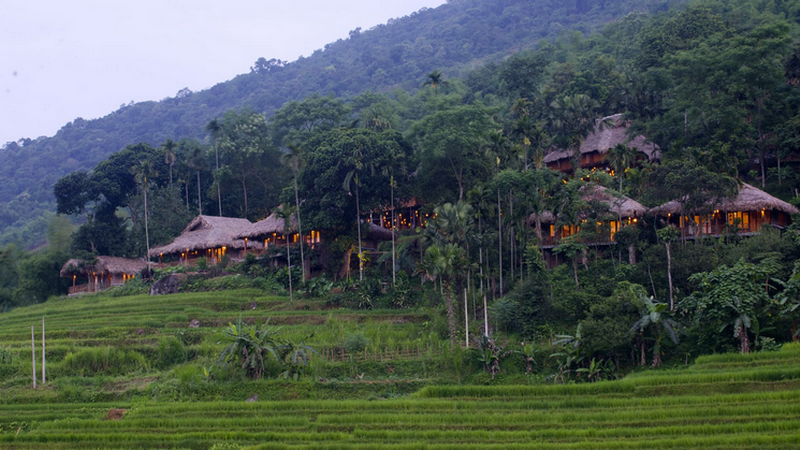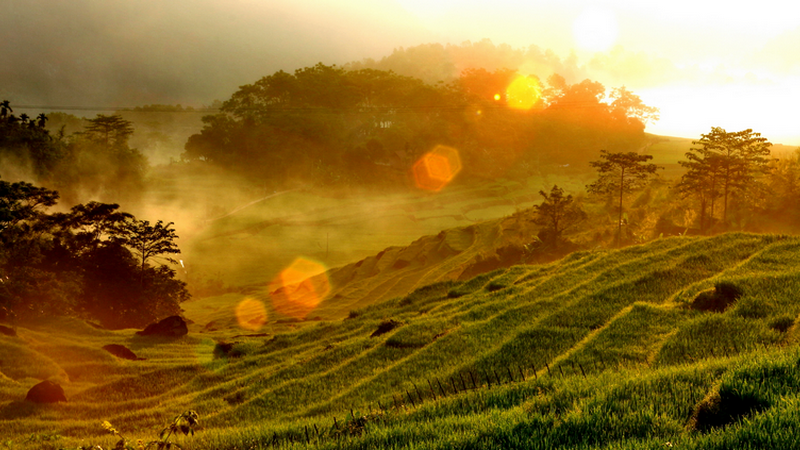 Puluong Retreat has 8 beautiful bungalows built right next to the terraces. All bungalows here have beautiful views overlooking the valley below. Every morning awake, you will be surprised by the cloudy mist immediately before your eyes and the bright sunrise from the mountains far away.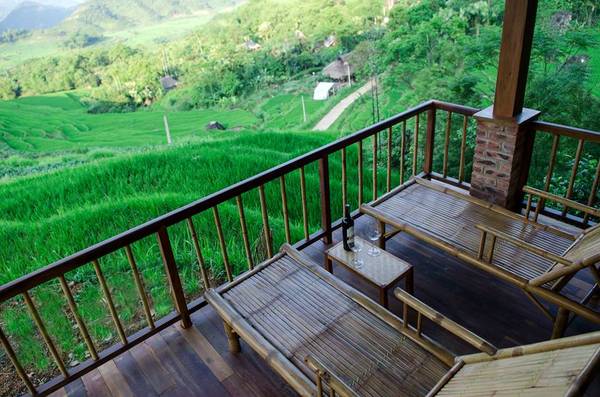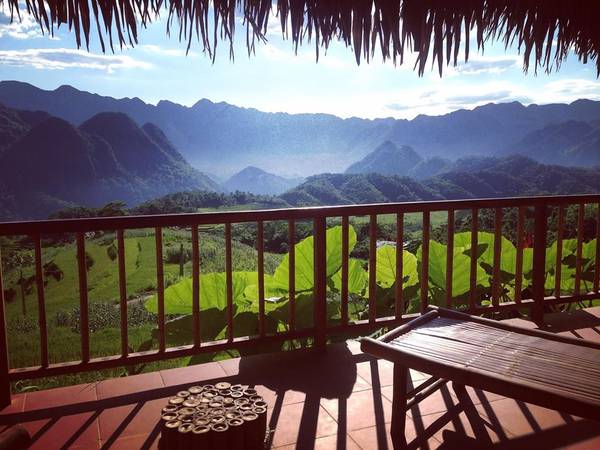 Because PuLuong Retreat is built according to ecological models, it does not use modern and energy consuming devices such as TVs, refrigerators and air conditioners. It ensures to bring you the most comfortable and relaxing moments and completely leave the noisy and modern life to truly enjoy yourself with nature!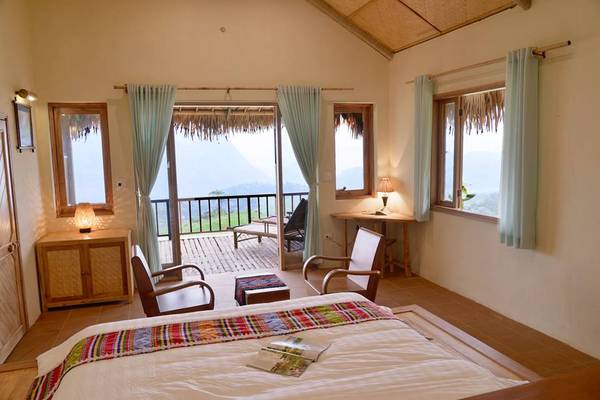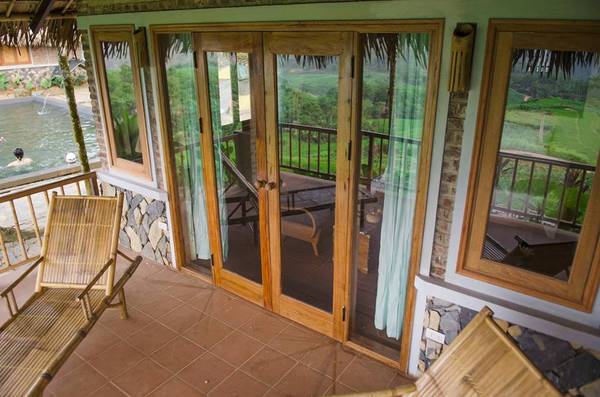 Located in Thanh Hoa province, your journey may take about 4-5 hours to travel about 190 km from Hanoi. In that journey, you absolutely can feel the change from the city life "cramped" to a quiet and natural blue space.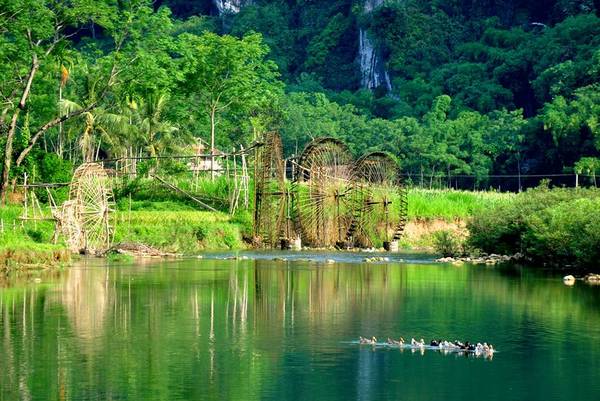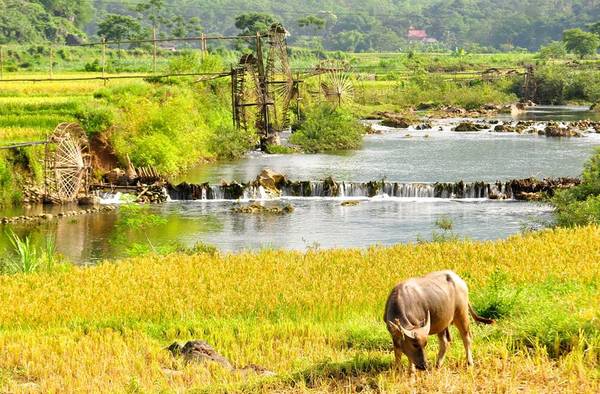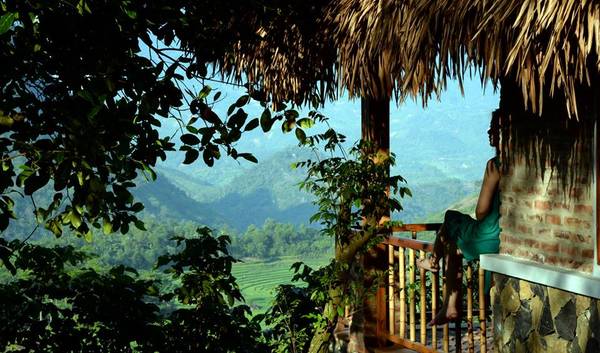 Staying at Puluong Retreat, visitors can enjoy many interesting experiences such as: kayaking on streams, bamboo rafting on the river, trekking through traditional villages and terraces, visiting the giant water fountain, Natural waterfalls, spectacular caves, …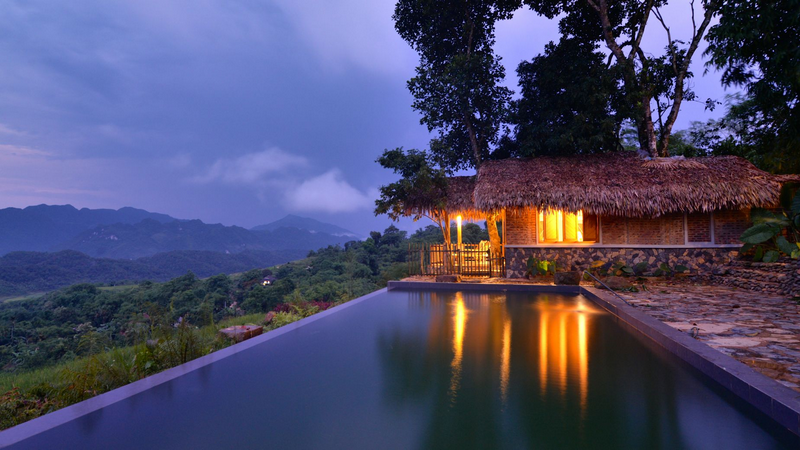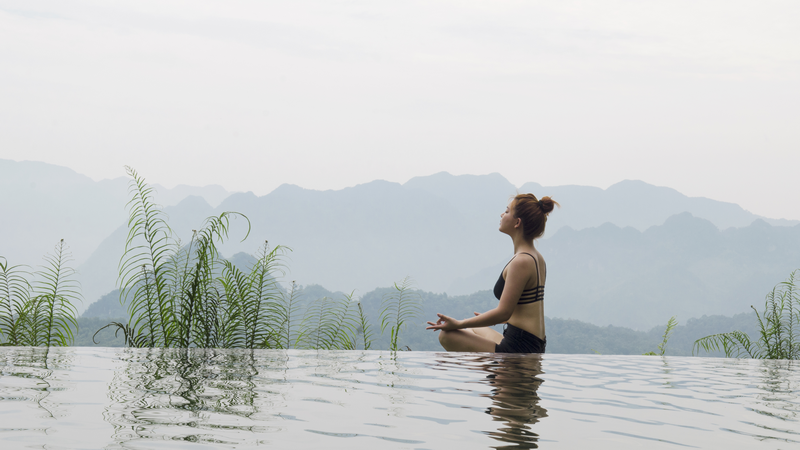 In addition, one of the most popular locations at Puluong Retreat is the overflow pool, which is shared with all visitors. Not yet discussing the beautiful view, the natural water source without chemical treatment has enough to occupy the absolute affection for each traveler.
More information:
Combo resort in Pu Luong Retreat super attractive price of only 2,599,000 VND including:
– Round trip bus to Hanoi – Pu Luong Retreat (shuttle bus at 125 Hong Ha, Hoan Kiem District, Hanoi)
– 01 night stay at Valley view Bungalow room in Pu Luong Resort Thanh Hoa
– Package: 2 lunches, 1 dinner, 1 breakfast
– Entrance fees & sightseeing
– Outdoor activities: swimming pool, kayaking, kayak …
– Free use of wifi at the resort
Conditions of use:
– Apply for minimum booking of 02 guests per room or more
– Length of stay until March 31, 2018. Not applicable Lunar New Year Period
Surcharge for Christmas period (December 24) & New Year's Eve (December 31):
– Adults: 765,000 VND / person
– Children 6 to under 12 years old: 500,000 VND / person
Surcharge policy:
– Children under 6 years of age are completely free, up to 1 child.
– Children 6 to under 12 years old surcharge 1,499,000 VND, including shuttle bus & 4 meals
– Children 12 years and older charged as adults, surcharges 2,599,000 VND, including shuttle bus, 4 meals & extra bed.
Upgrade room class:
– Valley view Suite Bungalow: VND 1,019,000 / room / night
– Duplex Bungalow (04 guests): VND 3,799,000 / room / night
Instructions on how to book this promotion package:
– Call
1900 1870 (Southern), 1900 2045 (North) or 02927308668 (Western)
for advice.
– Book online
HERE
San San (General / Photo: FB PuLuong Retreat)
***
Reference: iVIVU.com Travel Guide